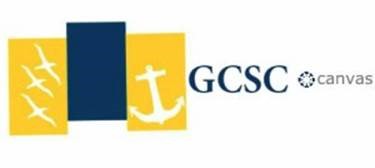 WELCOME TO CANVAS!
Canvas is the Learning Management System for course interaction. Faculty may use our learning management system, Canvas, to share course materials, such as a syllabus, course policies, a calendar, grades, assignments, files, videos, notes, and other items for your class. To access the course material, log in to the My GCSC Portal (https://mygcsc.gulfcoast.edu/SSO, then Select CANVAS.)
While we were searching for a new LMS, the state of Florida searched for a unified state-wide LMS.  Florida leaders selected Canvas as its LMS two weeks after we selected Canvas.   Very soon thereafter, Bay County adopted Canvas as its new LMS.
Once the college adopted our new LMS, we began migration from Angel.  All courses used Canvas beginning summer 2016.  During that time, we continued to improve our ability to provide effective teaching platforms and to ease our way to a larger course migration during fall 2016.  Beginning fall 2016, all courses offered at Gulf Coast will have Canvas course shells, where faculty members can implement as many or as few features and tools that Canvas offers.
Users report that Canvas is reliable, user- and mobile-friendly, and offers many options for communication, customization, and other new tools to improve the teaching and learning experience for both faculty and students.
We hope that you enjoy the Canvas experience as much as we do.